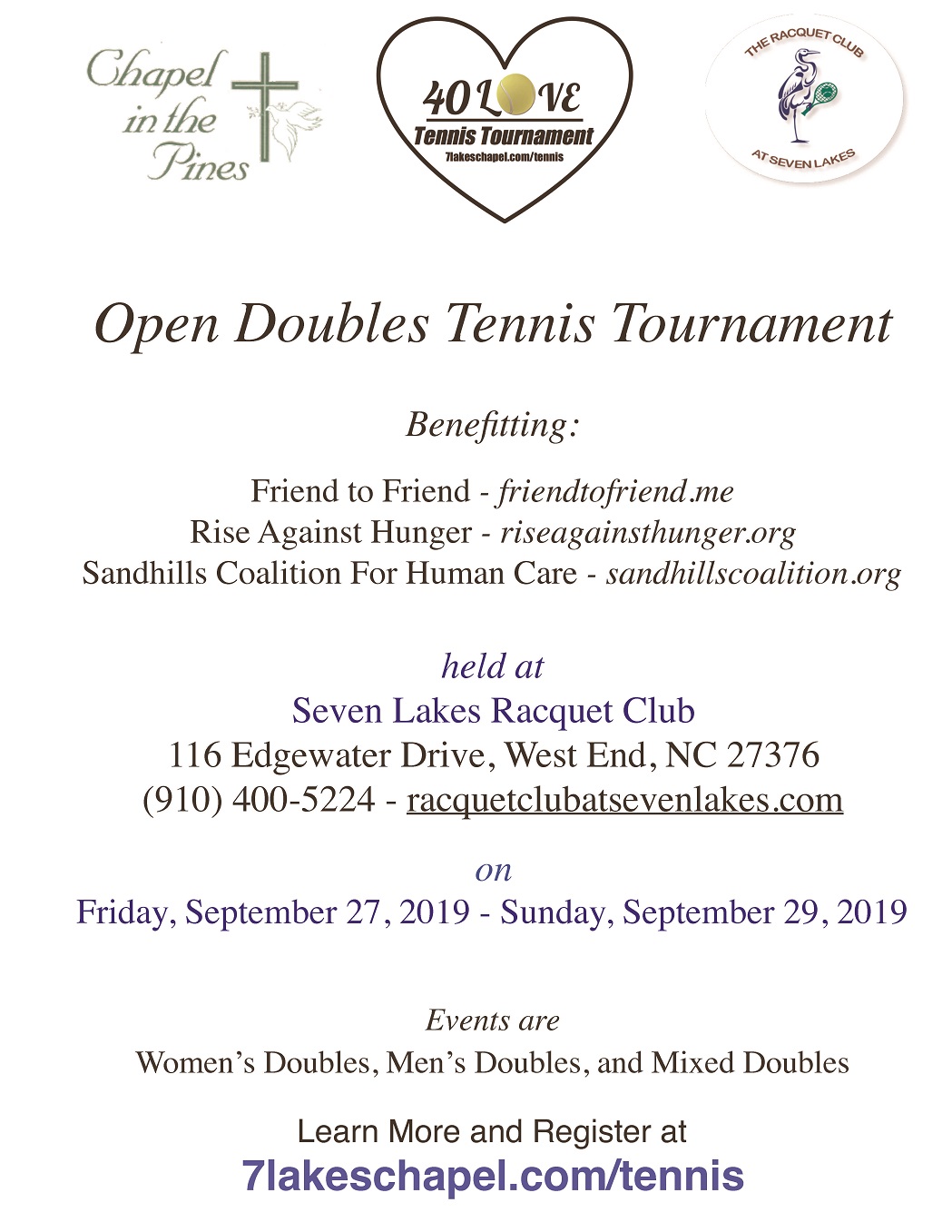 About this tournament:
This is a single elimination, two out of three set match, with seven point tie breaker for first two sets at 6 game all. The third set will be decided with a ten point tie breaker. Pro sets and/or "No Ad" games may be used in case of scheduling due to weather or other delays.
Entries deadline is Sunday, September 15, 2019 at 5pm. Drawings will be posted online at 7lakeschapel.com/tennis on Wednesday, September 18, 2019.
Tournament matches begin as early as 5 pm, Friday, September 27, 2019 You must arrive 30 minutes prior to your match time.
Tennis Balls are provided.
The main rule: Treat others like you'd like to be treated. This is a benefit tournament. All friendly disputes will be decided by the official Tournament Poobah.
The Tournament Poobah can disqualify participants at their pleasure for bad behavior. Don't mess with the Tournament Poobah!
40-LOVE Tennis Tournament
Registration Form