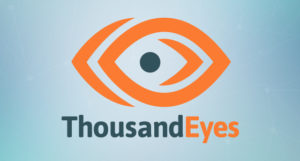 On Sunday afternoon, September 8, at 4:00 the Chapel in the Pines will host a presentation by the staff of Friend to Friend called "Thousand Eyes Wide Open." This program will educate, equip, and empower community members to know how to recognize and respond to signs and symptoms of human trafficking.
In the 1970's Neighborhood Watch swept the nation as a symbol that communities were coming together to combat neighborhood crime and violence. The Thousand Eyes Wide Open campaign seeks to achieve the same goal with human trafficking.
In this in-depth, hour-long training program, conducted by the Friend to Friend community educator and certified trainers, participants will be provided with the information they need to determine who is at risk, recognize human trafficking, learn how to report suspicious activity, and more. Human trafficking is on the rise in our community and can only be addressed by all of us working together with all our eyes wide open.
This program is free of charge and is sponsored by the Chapel in the Pines Senior High Youth Group, Mission Team, and Interfaith Cooperation Team. Everyone is invited but middle school students, high school students, and their parents are urged to attend this important training.