Periodically the members of the Chapel in the Pines invite you to an informal worship experience called The Gathering. We come together at 6:00 for great company, and a time of music and liturgy where we worship God in new and various ways that we hope will serve the needs of those who are looking for something other than the highly ritualistic service of Sunday mornings.
Just as in our Sunday morning services our interdenominational flare is evident in the diverse ways that we celebrate God at The Gathering. Each month we visit a different theme that is always based on scripture. The music ranges from guitars to keyboards to flutes to drums, the vocals from choirs to duets, and the compositions from original to old-time favorites. What does not vary is the love we share with each other and the love of God that we celebrate.
This is a wonderful time of inter-generational worship where the seniors enjoy the hustle and bustle of the very young and those of us in the middle are amazed by the energy of the youth and the wisdom and faithfulness of the elderly.
We are a family of folks that call the Chapel our home and we invite you to join us for food, fellowship, and worship that we call The Gathering.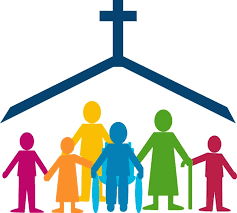 The Gathering 2022
The Gathering dates and times can be found on the Worship & Communion Schedule.